Welcome from Pastor Becky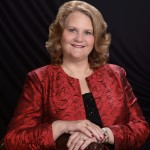 For over 60 years, God has used Lakeside Baptist Church to minister in the Lakeside community.  2011 is our 60th anniversary year and is a year when we as a church are celebrating how God has used and blessed us over the years.
It is also a time when we are looking at current and future ministry opportunities and how we might best be able to fulfill these opportunities.
Continue reading Pastor Becky's welcome
Thinking about Visiting?  Click here for answers
to common questions about our building, worship, and generally what to expect during a Sunday morning visit.
Map and address:
We are located at 7401 Woodman Road, Henrico, VA 23228.