We are pleased you are considering visiting our church and look forward to meeting you.  We understand visiting a church for the first time may be uncomfortable and a bit intimidating.  This page will give you some information to make your first visit more comfortable and enjoyable, allowing you to experience God more fully.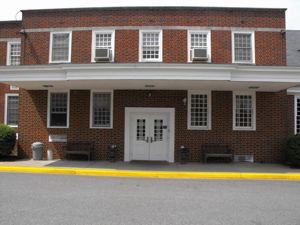 Entering the building
For Sunday school, you will enter the building from the parking lot as pictured above.  One of our friendly and faithful greeters, Bob Jones, will be there to welcome you and offer you a piece of candy.
Another deacon or usher will also be there to greet you and assist you in finding one of our Sunday school classes.  Our Sunday school classes begin at 9:15 a.m. each Sunday and ends at 10:15 a.m.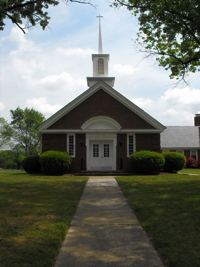 For worship, you may enter the building from the parking lot as above, or you may park directly on Woodman Road and enter the Worship Center as pictured above.
One of our friendly ushers will meet you and provide a bulletin which details our worship service and provides information on other upcoming opportunities for fellowship and service here at Lakeside.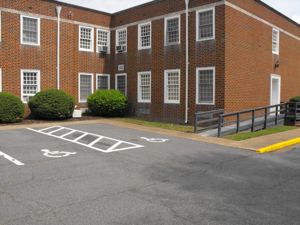 Our handicapped-accessible parking is located on the side of our church building.  There is a ramp that will lead you into the Nursery portion of our building.  One of our friendly ushers or deacons will be there to greet you and assist you to Sunday school or worship.
Families with Children
We have Sunday school classes for all ages.  For children, we have a class for infants, 2- to 3-year-olds, 4- to 5-year-olds, 6-to 8- year-olds, and 9-to 11-year-olds.
Our teachers love children and are committed to nurturing your child. During worship, we provide care for infants up to 3-year- olds. We have dedicated volunteers who will also love and nurture your child so you may focus on experiencing God in worship.
Frequently Asked Questions
How do most people dress on Sunday morning?
People at Lakeside choose to dress in a variety of ways.  Some wear suits and dresses, while others dress more casually.  Your presence is more important to us, however, than your attire.
Will I be individually recognized during the worship service as a visitor?
Visitors are not asked to identify themselves during the worship service.  Our bulletin has a perforated section for visitors to complete, tear off, and place in the offering plate.
What style of worship do you employ?
We worship in a traditional-style.  You may view our weekly bulletin here.
How long does the worship service last?
Typically, a worship service will last approximately one hour.  However, on special occasions our service may last a bit longer.
Do you have a contemporary worship service?
Not at this time.
What is the attendance at a typical worship service?
Approximately 65-80
Is there a children's worship service separate from adults?
We do not offer children's worship at this time.  As our children's ministry grows, we foresee offering this in the future.
What is your policy on receiving Communion?
Communion is celebrated the first Sunday of each month and at our Maundy Thursday dinner and service.  All who claim Jesus as their Lord and Savior are invited to partake in the Lord's Supper, which is served by the Deacons to the seated congregation.